Ambassador of Thailand to Estonia
presented the Letters of Credence to the President of Estonia
***************************************************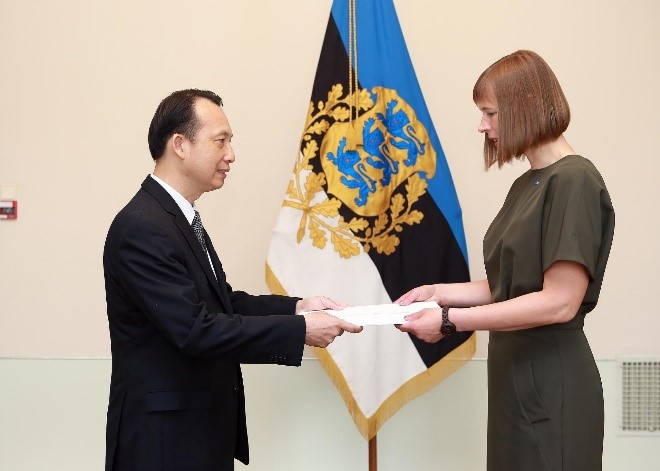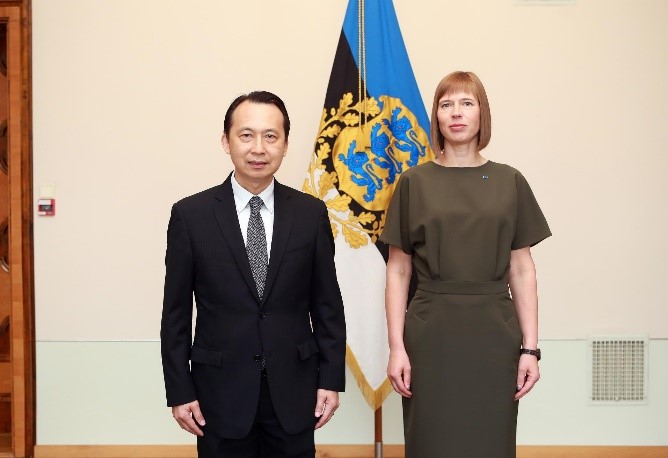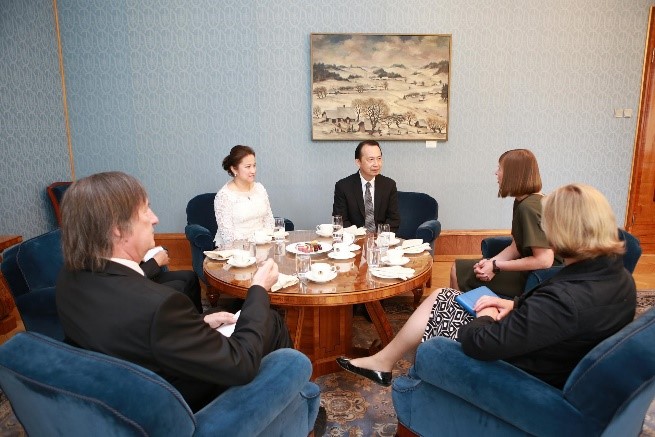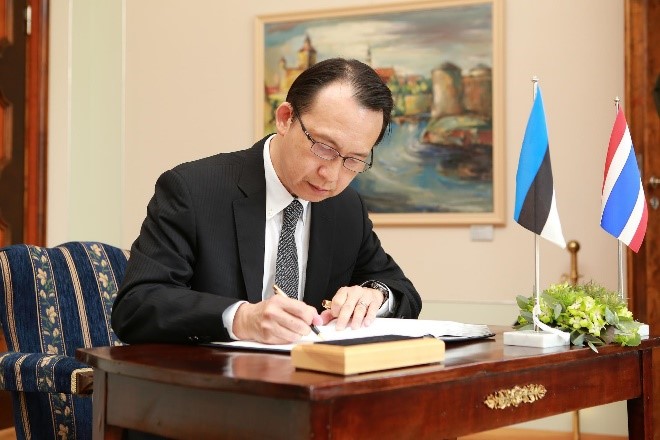 On 11 July 2017, His Excellency Mr. Nopporn Adchariyavanich, Ambassador of Thailand to Estonia with the residence in Helsinki presented the Letters of Credence to Her Excellency
Mrs. Kersti Kaljulaid, President of Estonia. After the Credentials presentation, Ambassador Adchariyavanich had a useful conversation with President Kaljulaid.
President Kuljulaid welcomed Ambassador Adchariyavanich as the Ambassador Extraordinary and Plenipotentiary of Thailand to Estonia, and said that many Estonians travel to Thailand annually as Thailand has beautiful tourist attractions. In addition, President Kaljulaid was of the view that Thailand and Estonia should enhance their bilateral cooperation in other sectors especially trade and investment.
President Kaljulaid also informed that Estonia has been succeeded in developing the country to the digital society which makes it more convenient for its citizens to access to public services and saves the public spending. Estonia stands ready to cooperate with Thailand to develop the country to the digital society.
Ambassador Adchariyavanich expressed his gratitude to President Kaljulaid for allowing him to present the Letters of Credence, and congratulated Estonia on taking up the European Union Presidency between July and December 2017. Ambassador Adchariyavanich also briefed President Kaljulaid on the political and economic situations in Thailand, and took this opportunity to seek cooperation from Estonia as the European Union Presidency in amending the European Union's resolution on Thailand in order to normalise the high-level contact between the European Union and Thailand.
***************************