Job Vacancy Announcement - Assistance in Politics, Economy, Diplomacy, and Political Economy (start 1 April 2022)
Job Vacancy Announcement - Assistance in Politics, Economy, Diplomacy, and Political Economy (start 1 April 2022)
วันที่นำเข้าข้อมูล 11 Feb 2022
วันที่ปรับปรุงข้อมูล 25 Sep 2022
The Royal Thai Embassy wishes to recruit an assistance in Politics, Economy, Diplomacy, and Political Economy as a local employee to fill in the vacant position. The starting salary of the job is 2,700 Euros/month. Successful applicant is expected to start working from 1 April 2021. The probation period is six months. The qualifications for this position are as follows:
Research in multi-dimensional aspects relating to Finland and Estonia, and make preliminary reports;
Attend seminars and meetings as assigned by the Embassy, and make reports;
Fulfill other administrative duties as assigned by the Embassy;
Graduated in Bachelor degree or above in areas of Social Sciences
A good command in English and Finnish. Additional Thai language skill is preferrable;
Applicants are required to submit their application forms along with the following documents by email to [email protected] no later than 7 March 2021. Required documents are as follows:
Application form
Resume and recommendation letters from previous employers
A copy of a house registration/Identification card or a residence permit in Finland
A copy of educational certificate
One passport-sized photo
A health certificate issued by an authorized medical institution (after pass interview examination)
A certificate of criminal record issued by the Finnish authority (after pass interview examination)
The Embassy will contact the qualified applicants to attend the interview examination at the Royal Thai Embassy in Helsinki, in person, on 10 March 2021. The successful applicant would be contacted on 11 March 2021.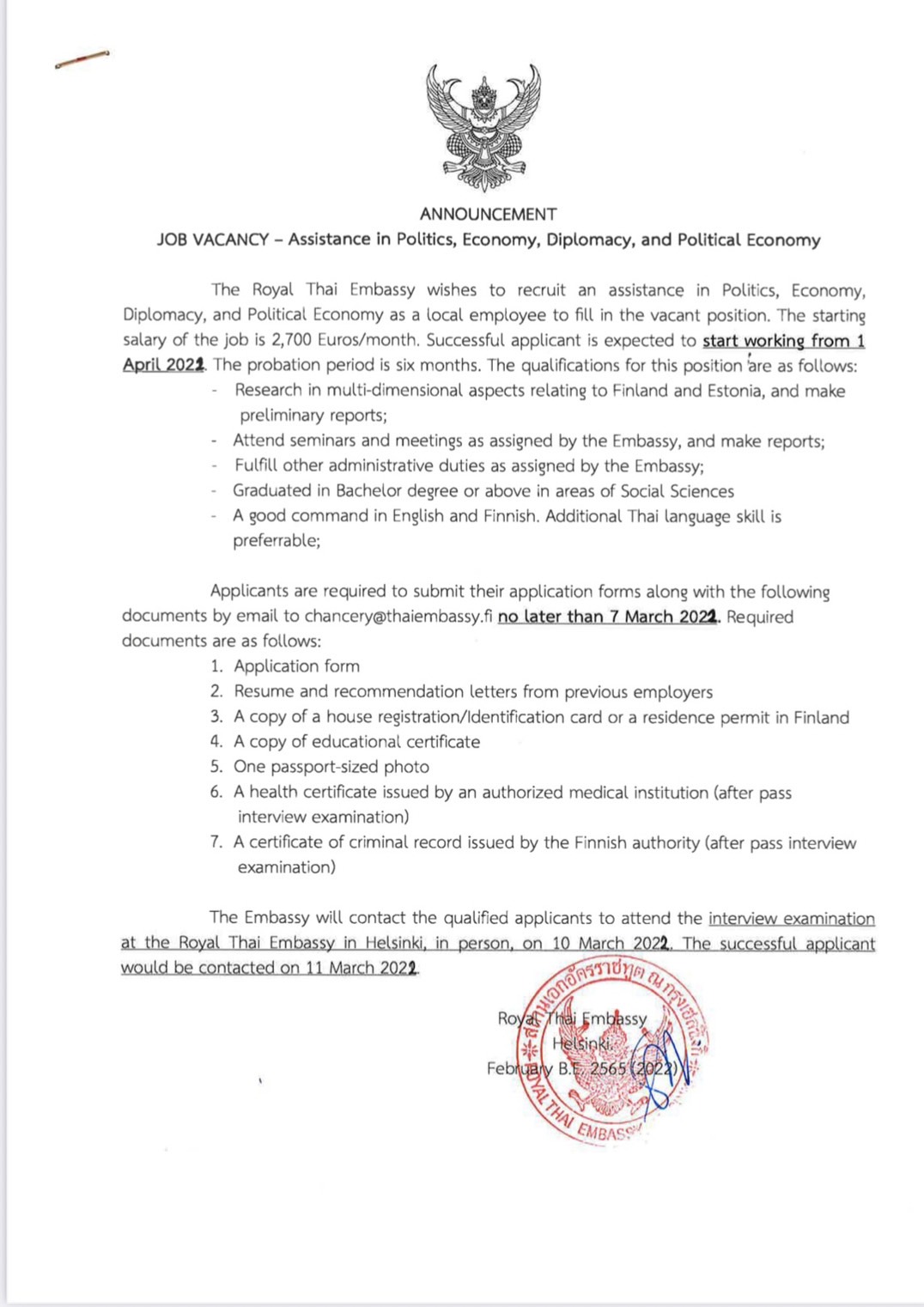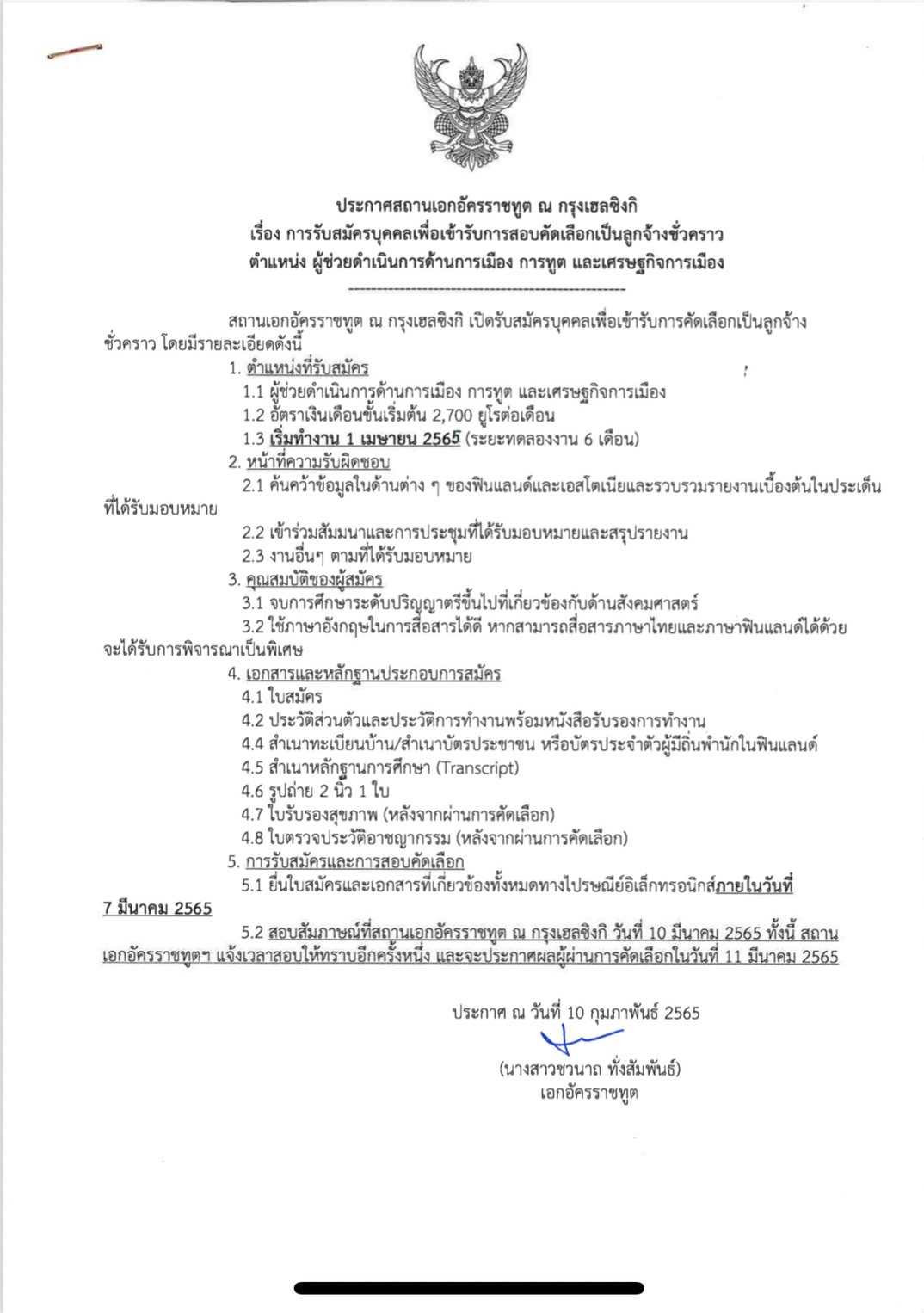 ---